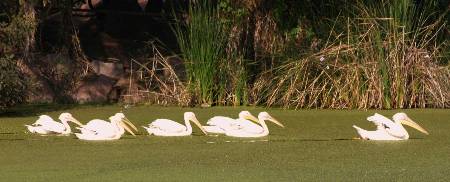 Backlinks!!!
This is a topic that almost all bloggers would have written about and you might have read about. But none of the techniques that these bloggers and Internet Marketing Gurus give actually works. Blame it on the "NoFollow" tags everywhere.
Nobody is willing to give you a backlink and you are tired of trying to build some.
A very easy way of getting backlinks, about 3-4 years back was to comment on blogs. Good blogs, with good PR provided an excellent way of getting a few extremely targetted and valuable backlinks. But, spammers couldn't just stand this. They spammed almost all blogs that they could find, consequently forcing the bloggers to put a "NoFollow" on their comments. Thus stopped the goodness of commenting.
The biggest obstacle to building backlinks by commenting is to find blogs that do not have a "NoFollow" on  their comments.
How will your find "DoFollow" blogs?
I had once discussed this in one of my blogs earlier. There is a service called Commenthunt which searches for blogs that have a "DoFollow" in them and returns the results for you.
But, off late I have noticed that their search results, though they were powered by Google, produced irrelevant results. They would return details of blogs which had zero PR or, that have not been updated for a long, long time.
So, in case you are interested in finding out good PR blogs that have a "DoFollow" in them, then I recommend you do it with Google's blogsearch tool.
You can find it here.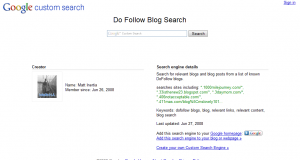 This is a service from Google, that provides you an option of searching for "DoFollow" blogs.
Now you can easily search for informative blogs that have a good PR and that are in your own niche and add some valuable comments to them to get a backlink.
Please refrain from spamming these blogs.
Do not forget to let me know about your way of getting backlinks in the comment section.
P.S. My blog also has a "DoFollow" in its comment section.
Photograph courtesy Ali Akbar
My name is Dilip. I am a fan of the internet and am awed at the many opportunities that the world wide web provides. If used constructively , the internet can give you an opportunity to lead a life free of the 9-5 treadmill and will be able to give more time to your family members.
Read about
internet entrepreneurship
at my blog.
Latest posts by Dilip Kumar (see all)