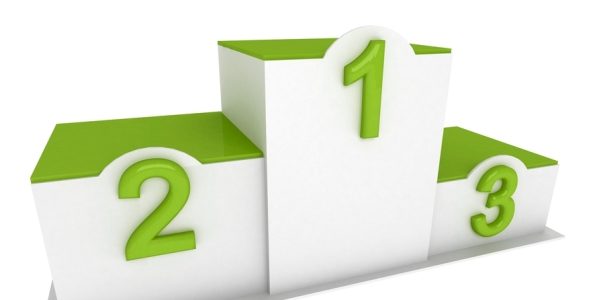 Google has changed its search algorithm over the years to meet the ever-changing needs of  its users. The SEO elements that a website used a few years ago to attain a good rank on Google may not work today. In fact, such elements may not even be necessary today.
A number of publications are released that outline the updates Google implements to rank websites. Some Google ranking factors are given more weight than others. Webmasters need to distinguish the SEO myths from the truth about Google and its ranking policy.
Based on seoadministrator, seojournal and seoptimise, the following are the Top 20 important Google ranking factors:
Onsite Factors
Quality of Content – The quality of the content and updates offered on a site are checked by human quality raters. The quality of content is measured automatically using complex algorithms.
Outward Bound Links – Links linking to authority sites are a positive ranking factor.
Size of Content – The amount of content in a page influences search engine visibility. The optimum page size is between 500 and 2900 words.
Keyword Density – The keywords should be used wisely; excessive use may penalize the page and lower its rank.
Keyword Location on Page – The location of the keywords in a page play an important role in determining the rank for the page. Keywords should be near the beginning of the page.
Formatted Text – Keywords in headings help to make it easier for the search engine to pick them and rank the page. Keywords in bold also work pretty well.
Links – Keywords used in both internal and external links can improve the rank of a page.
The Title Tag – Google uses this tag to rank pages. Keywords must be used in this tag.
ALT attribute –  Google uses the ALT attribute for images to link to other pages and rank pages.
Site Structure – The more the number of pages in a site, the better the site may rank if keywords are used properly.
Deep Links – Deep links in websites are important for page ranking in Google.
Decay of Links – Links should be updated on a regular basis, old content should be dealt with appropriately. Decayed links can hurt a page's rank.
Offsite Factors
Inbound Links – It is assumed that sites with interesting and high quality content have more inbound links.
Link Importance – Inbound links coming from authoritative sites are more important in the establishment of page ranks.
Link Text – The anchor text for an inbound link is very important, and link text with the appropriate keywords is very valuable.
Relevance – Inbound links from sites that are serving the same or closely related niche offer a better chance of getting a higher rank.
Geographical Location of Linking Sites – The inbound links should be from sites that are within the same location with the site being linked to.
Link Diversity – Back links from different websites help in ensuring that a natural link profile is maintained. In addition, the links also work to popularize the site being linked to.


Social Media Factors 

Social Media Signals – Social media signals are used in organic ranking. The more people share an article on social media, the higher the article may rank.
Relevance of social media account – A tweet or a comment coming from an account relevant to an article can influence the rank of a page positively.
About the Author:
Joanie Clarence knows that handling money can be difficult, which is why she writes on a behalf of a company that provides information on affinity credit cards.
These posts are submitted by our Guest Bloggers. We accept guest posts on topics that are relevant to our blog like blogging, internet entrepreneurship tutorials, affiliate marketing, social media etc. You can read more about how to submit guest posts by visiting our
write-for-us
page.
Latest posts by Guest Blogger (see all)