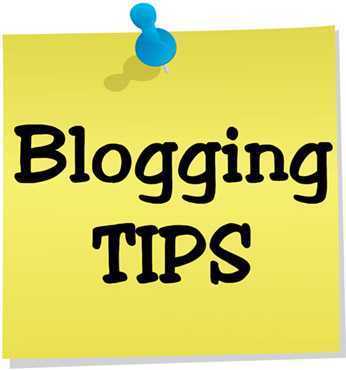 Blogging has changed over the last 18 months or, so. A considerable amount of this change has to be attributed to the changes that Google brought about over the above said timeperiod. Algorithm changes, withdrawal of helpful tools not limited to the external keyword research tool and Google reader and many such other changes including the way guest posting will now be looked at by Google, all have in some way or, the other, impacted blogging and bloggers.
In this week's Sunday Roundup, I found some interesting articles from my favorite blogs from around the web focusing on blogging and writing.
11 Fatal Mistake Bloggers Make : Things To Avoid
Failure is wonderful. I thank failure because without mistakes I would never be the blogger I am today. I would never have traveled the world or quit my job for good. You might be worried, or anxious, or out and out terrified by failure, or what your blogging future holds. I feel your pain. Honestly. Many of my readers know my background; I struggled horribly to become a successful blogger.
Launching a New Website: Strategies for Success
This guide was created for small business owners, entrepreneurs, bloggers, authors, or anyone seeking an improved lifestyle through Internet marketing. It outlines the essentials to online marketing success and a plan to help strategize growth for new websites and concepts. Firstly, most …
Is Blogging Still Relevant in a World of Social Media? [6 Reasons Why I Think It Is]
"How relevant is blogging for today in a world of so many types of social media?" I must hear this question – or a variation of it – at least once a week. So I thought I'd open it up for some discussion to the wider ProBlogger community. What do you think? My feeling is…
Why Internet Marketers Have Been Slow to Embrace Social Media Marketing
I'll be the first to admit it: I don't particularly like social media. Even after setting up dozens of Twitter feeds, Facebook pages, Google+ Local and Business pages, Pinterest accounts, and various other social profiles, I don't do much tweeting or sharing myself. With how popular social media …
How to Automate Google Plus Page using BufferApp
I have reviewed Bufferapp long time back, and with many useful features, Bufferapp is one of my favorite social media automation tool. If you have never heard of bufferapp, here is a quick recap for you: Bufferapp helps in automating your social media profiles on various networks like Twitter, Facebook, LinkedIn, App.net and now Google plus. With bufferapp, you can add as many post you want to share on your social network, and it will post them…
15 Ways Pinterest Users Find Your Content
Pinterest has grown to more than 70 million global users and is now considered the 3rd largest social network in the world. With those kinds of statistics you want to make sure you're doing everything you can to be found on and off Pinterest. Early adopters had it easy because Pinterest also features them as…
Is Your Business Stalling? Facebook Marketing Is The Answer!
Facebook is ubiquitous in the world today. Thus, regardless of your business, your customers are probably using Facebook and could be reached via Facebook marketing. If you have the interest, the article below will provide you with a great deal of valuable information. See if Facebook …
Your Ultimate Guide to Creating Amazing Content that Draws Readers Into Your Blog
Does your blog lack something? Maybe you post regularly, but your posts aren't getting many comments or shares. It feels like no-one's reading. What you need is pillar content. (Also known as "cornerstone content" and "evergreen content".) These posts get links, shares, and comments. They're posts that…
The Art of Writing Great Google+ Posts
There's no denying it: we love Google+. Sure, we've made hay over other social networking sites like Twitter, Facebook, and Pinterest. That's because it's smart to be where your audience is … to engage them there, and then direct them back to your own digital property. But Google+ is something different. It's why we've gone…
Content Strategy to Increase Your Traffic and Income
In this post, I will share with you how I personally write my articles in order to be more time efficient along with briefly stating the different types of content that I write strategically. I will also share things to think about when you are deciding what order to post them in and when to…
How To Get Targeted Facebook Leads
Facebook isn't just for connecting with friends and family, it can be used for business functions and generate Facebook leads. Do not think that FaceBook is just a venue for teenagers. Those teens have grown up and today 60% of users are over 35 years old. If you would like to market to the …
My name is Dilip. I am a fan of the internet and am awed at the many opportunities that the world wide web provides. If used constructively , the internet can give you an opportunity to lead a life free of the 9-5 treadmill and will be able to give more time to your family members.
Read about
internet entrepreneurship
at my blog.
Latest posts by Dilip Kumar (see all)