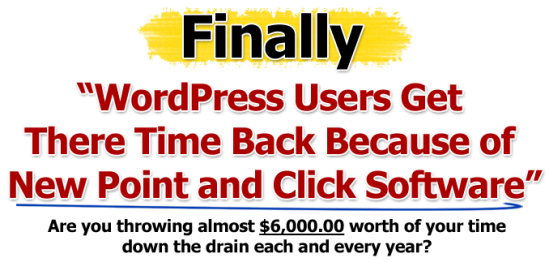 For those of you who thought that my blog is changed to a salespage, my apologies. My objective was only to grab your attention to the wonderful product that I am reviewing today – WP Update Robot.
Not too many of your might have heard of this software. WP Update Robot is a very handy software for people who manage multiple blog installations.
You would know the amount of work you have to do when WordPress releases a new update and you have to update all of your blogs. Add to it the updations that you have to do for all your plugins and you have almost a complete day's work lined up before you when an update is released.
This software can help you reduce the amount of work you will have to do. Watch this review to know how.

The price of this handy software is only @27.00 now. This price may go up anytime. Why to wait and see the price going up.
Buy your copy of WP Update Robot now. Check it out here.
My name is Dilip. I am a fan of the internet and am awed at the many opportunities that the world wide web provides. If used constructively , the internet can give you an opportunity to lead a life free of the 9-5 treadmill and will be able to give more time to your family members.
Read about
internet entrepreneurship
at my blog.
Latest posts by Dilip Kumar (see all)