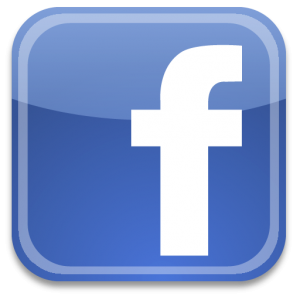 One of the most important elements or strategies for a successful business is – social media presence. It will be even more beneficial if it's Facebook, due to its wider reach. The process of establishing a presence in any one of the most rapidly growing platforms is a must for any business to promote and market itself. Now that most of us have an ideally formulated social media strategy, the next important step is to maintain the reputation of our business pages. Also known as etiquette, they are the acts by which we create an impact in the minds of the users or customers. The impact may be positive or negative depending upon on the way we behave and interact with the users in our Facebook brand pages.
So, for those of who you are unsure of how to maintain the reputation of your brand and create a positive impact in people's mind, here are some etiquettes that you need to follow in Facebook's business pages.
Distinguish:
One of the common mistakes that occur in Facebook marketing is the integration of business pages and personal profile. Never do that! A Facebook personal profile is meant for your personal use to connect with your friends and family. On the other hand, a Facebook business page is the professional side of yourself, which has the ability to steer your business ahead. Also remember that it is extremely awkward that your friends and family get news feeds regarding your products and services and your clients get updates about your relationship statuses and a glimpse of personal life. Avoid both and maintain a clean-sheet page for your personal and business usage.
Too Much Self-Promotion can Prove Expensive:
A 'Like' by any user on your page generally means that the people are noticing your brand and are genuinely interested in it. Realize that they are the results of your marketing efforts that you put up earlier. Now, over promoting yourself again and again to the same people will create an effect of redundancy and will gradually bring down user's interest towards your brand. Also, posting too many times a day will reflect your desperation in getting customers and will result in its own adverse impacts. So, break down your market segment and take your product and brand to those sectors which are yet to identify your business. Get new likes and build a network.
Ignorance is not Bliss in our case:
The worldly thought may be applicable for several people out there, but not for us. Being ignorant to fans and viewers can prove disastrous to your business. One of the primary reasons why the fans like your page is because they want to hear from you and your team. And at times, there may rise situations where one of your customers has posted a complaint or feedback about your product. An ignorance of such a thing can trigger a series of troubles and may even bring down your social reputation. So to avoid those, just explore your business page every day or even several times a day (even if the comment count is over hundred or so) and check for any wall posts. If you have any, take time to read it. In case it is a complaint, handle them with courtesy and if it's a positive feedback or suggestion, acknowledge them humbly!
Avoid Being Sarcastic:
This is an age of active competition and it is natural for your competitors to follow your business page in some way or the other. So, in an attempt to show dominance in the market, never prick or post anything about your competitors, not even indirectly. It is one of the most timid and worst strategies to prove your achievements. Since this is a public forum, such a minor post can immediately turn into a flashing controversy, and can result in the downfall of your business. So, act accordingly!
Seek but Never Hide:
One of the other vital etiquettes to follow on Facebook is to display and keep open your business page's wall posts. By keeping it open, you elusively show your customers or page viewers the amount of transparency between you and your brand. You also nail the point that you are open to any kind of feedbacks and comments, reflecting the courtesy you have towards your customers. So, be open to things, always.
So, these were some of the core etiquettes to be followed in Facebook's business pages. As you implement them, you will find that the reputation of your brand and business is involuntarily hitting the higher notes. So, try following these etiquettes and witness your business reputation elevating to the further stages.
Know your Guest Author:
This is a guest post by Amber Gomez of xfinityonline, a site that offers savings and current information on comcast xfinity. Click here for more info.