A new year and many new courses and tutorials.
Once again it is that time of the year when there are quite a few new year resolutions to make an independent living and set up your own internet marketing business.
Once again there will be a huge number of internet marketing newbies ready with their pockets open, who will shell out money on anything and everything so that can achieve that dream of their – to be free of the 9-5 treadmill.
But are all these courses desirable? Is it advisable to spend money on anything and everything that is sold on the internet?
Of course, not.
Selective buying and selectively choosing on feedback and brand image is what is advisable.
One such course that bundles everything into one and ensures that you do not waste your money on too many unnecessary things has just started accepting new members. But their membership is limited to only about 300 and you should show an urgency if you are really keen on making money online.
This course is called "Online Profits" and is created and run by Daniel Scocco of "Daily Blog Tips".

The reason why I said that you will not need another course is because "Online Profits" is that extensive. It has 24 modules that covers everything from picking domain names and hosting them to blogging and affiliate marketing. A few things that are covered in their modules are as follows:
Business Principles
Identifying and picking domain names
Picking a hosting plan and setting up a website
Researching niches
Details about web designing
Setting up and maintaining wordpress
Blogging as a business
Keyword research
Online Forums
SEO, link building and traffic generation
Social Media, Affiliate marketing and Email marketing
That is just a jist of the modules. If you get into the details of the modules you will realize that it covers almost everything that you can think off when you think of "Internet Marketing".
The best part about this course is the faculty that is involved. Take a look at it.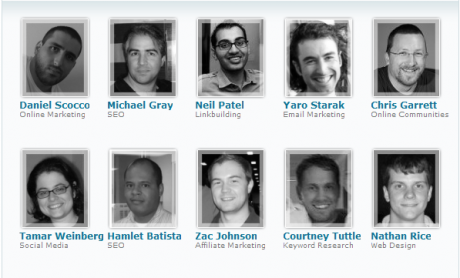 That faculty covers the who's who of internet marketing. You can make out from it as to what kind of coverage the course has.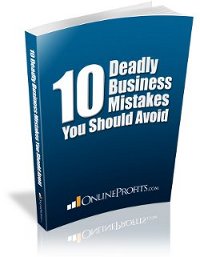 Daniel is offering a free report for his online profits subscribers. You do not need to join the course in order to get this report. It is absolutely free.
Get your free report on the 10 Deadly Business Mistakes You Should Avoid.
By reading this report you will get to evaluate the quality of information that Daniel shares and should be able to make a decision on joining the course.
Just ensure that you do it fast because I hear that as I complete this post, there are only about 150 spots remaining in his course.
Join the course today at online profits.