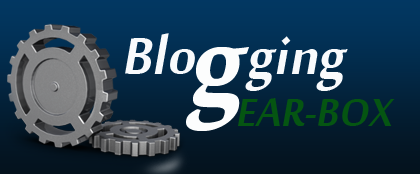 ===> Blogging Gearbox is LIVE
One of the biggest problems I have always faced while blogging is managing my blog. If you have been blogging for some time now, I am sure you too will be faced with such a situation.
Blogging at times can be extremely taxing. With all the activities that go into managing a blog, a newbie blogger often ends up spending a lot of time on managing the blog, consequently ending up with far lesser time to actually produce quality content for their readers.
When I started off with internet marketing, I built a lot of minisites – all of them plain html sites. Gradually as I realized the power of WordPress, I started shifting all of my minisites to wordpress because that gave me a lot of options and flexibility.
But WordPress came with its own problems. Since it was an open-source code, it meant that in order to ensure that my wordpress blog was safe and secure, I had to constantly update my wordpress installation. Add to it the fact that I had to also spend a lot of time updating the many plugins that I had installed and the result was that I found myself short of time to write content for my blogs.
It is hence that after 4 years of blogging and Internet Marketing, that I decided to launch a service for all you bloggers out there.
Blogging Gearbox –
Blogging Gearbox is a complete blog management solution starting from blog installation to managing it end to end. It comes with a host of features like FREE hosting, Domain name, Logo design, Premium themes, Premium plugins etc. The service offers a range of benefits and all at an extremely low and affordable monthly payment plan.
Blogging Gearbox is in its initial stage and hence I am opening registration to all my blog readers. The prices will change once I launch it at Clickbank (which is what I am planning to do). So you can get in early and lock the low prices today and start you journey to Worry-FREE blogging.
Another benefit of joining today is to lock in on the many additional features and benefits that we will be launching in due course.
So get in early and join Blogging Gearbox today!
====> You can join Blogging Gearbox here.