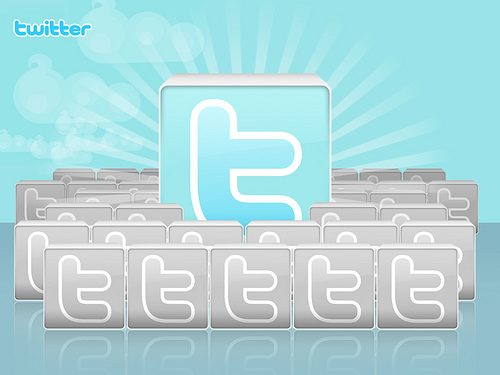 Twitter has become one of the top social networking tools of nearly everyone and anyone under the sun in recent years. Commonly used by people ranging from college students to celebrities and heads of state, the social networking page lets you set up an account for free and use it to submit 140 character one liners about yourself and your interests to the entire Twitter using world.
Because of its nature, Twitter is an excellent business tool, both for spreading your message and for communicating with and building a base of fans and followers. As a social tool, Twitter is extremely useful, in some ways more so than Facebook and other social pages; assuming you keep a few essential things in mind.
You Only Have 140 Characters to Play With
If you're going to use Twitter to spread your message, you had better learn to be creative and concise with your words, because you get very few to use per post. For link posting, this generally won't be a problem since there are algorithmic link conversion tools that will change your longer links into very small lines of convoluted character text but when it comes to actually saying something, you will have to learn the art of putting down the very essence of your message as concisely as possible.
Twitter Isn't for Everyone
Whether you need to use Twitter or not depends on your business model and structure. If you're constantly making new promotions and have a list of things about which you need to update your fans and followers daily, than Twitter is great and probably your best bet for some easy, quick and effective social marketing. On the other hand, if your business is about a steady list of fixed services that don't change much, or you sell a product that isn't hot in the news and also doesn't get much updating on a regular basis, there may not be point in you having a business Twitter account. After all, your Twitter account isn't much good if it's not getting regular (read daily) use.
Focus on your Business in your Posts
If you've got a Twitter account set up for your business, focus it exclusively on that and anything related to what you're offering. This doesn't mean you should be only throwing up dry, pushy marketing pitches -you do need to add a human touch-but your posts also shouldn't go off into personal anecdotes and rants about life, family and nightlife etc. Twitter can become addictive and it's a good idea to have two separate accounts; one for business and one for personal stuff, before you catch yourself using your business account to rant about your personal thoughts to the world; this might turn off customers.
Pick an Angle for your Twitter Business Account
You may have only 140 characters to play with but you can certainly angle your tweets towards a certain business related goal. Do you want to use your account for technical and client support questions? Or, do you want it to be strictly a promotional tool? Pick which account angle to follow and try to stick to it so there is no confusion down the road. More likely than not, Twitter isn't the best tech support tool due to its character limitations.
Register your Account Name and Make it distinctly Yours
It may seem like a silly idea to worry about your Twitter account name but it is actually quite important. If you've got a business with its own distinct name that forms part of a certain recognized brand image, hurry up and make sure you can get your hands on it quickly. If it's already taken, play with the details of the name to pick something that is as close to your business brand name or company name as possible. Your Twitter account should be part of an integrated marketing and brand promotion strategy, it needs to recognizably be part of your company's name and brand.
Bonus: Interact with your Followers and Let Them Express Themselves Freely
Remember, Twitter is a social networking tool, not a cut and dry web page format, because of this you need to use it as an honest and open communication tool that lets you really build rapport and trust with your clients by answering their questions asking them their opinions and communicating with them openly, honestly in general. Don't censor your followers' responses and don't fail to respond (unless someone is being obviously and unreasonably abusive with their comments).
About the author
Steven Chalmers has developed a wealth of knowledge writing for the tech industry for over a decade. When he's not writing, you can find him covering Microsoft Office365 providers including www.intercall.com or working on his forthcoming novel.