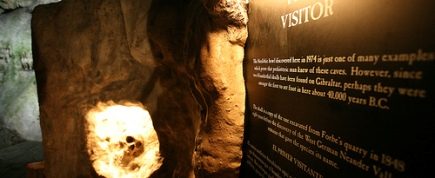 The first sip is always the difficult one. Similarly is the case with getting the first visitor to you blog. My first blog sat there for about 3 months before I could get my first visitor. I had no clue how to get one and I kept writing and writing. Then one day I realized that there was something that I was missing. i was not promoting my blog.
Blog promotion is a big thing today. There are people and consultants out there who do this for a charge. But I often wonder why you would want to hire a consultant or, a third party to promote you blog when it can be done by yourselves, without spending a dime.
With Web 2.0 being the show-stopper these days and networking being the mantra, what else would somebody need to promote their blog. Blog promotion is very easy, if you do it the right way and your first visitor would be at your blog within hours of the start.
It is said that the things that are the most simple are the ones that are most ignored. If you don't believe in it, then you would start to by the end of this article. Below is 4 simple things that are often ignored, but which could prove to be the best way of promoting your blog:-
Email signatures – If you have your blog at your own domain, then you would surely have an email address on the domain. Start using this email address instead of that free email ID that you use. Create a simple signature for yourself, with a simple punchline and a link to your website below your name. Use this signature in all your communications. You might assume that the people you are sending the email to would never visit your site. But the people who receive your emails as forwarded mails, or accidentally happen to read your mails would want to visit your site.
Commenting – Surf the internet for blogs that are common to your topic. Leave your comments with a link to your blog (You could even use your signature). Just be careful that your comments are valuable. The objective here is not to get backlinks, but readers. If your comments are valuable enough, the reader of the comment might want to visit your blog.
Social Networking – I hated social networking sites and had never had an account on any of them until I realized the fact that they can be very useful in promoting my blog. Create an account with all such networking sites that you know, primarily Facebook, Linkedin, Orkut, Twitter and Gather.
Social bookmarking – Don't confuse social bookmarking sites with networking sites. Bookmarking sites are Stumble Upon, Delicious, Digg etc. Create and account on these bookmarking sites and join communities that are created on a similar topic as that of your blogs.
Squidoo – This is the best way to get a lot of traffic to your blogs. I have used Squidoo quite a lot for promoting my blogs and affiliate marketing as well. Create an account with Squidoo. Squidoo is a hub of one-pager websites that are easy to create. I will discuss about Squidoo in detail in one of my next posts because, frankly I don't think it would be justified in wrapping up everything about Squidoo in one point.
While you do all this to promote your blog, just keep one thing in mind. "Content is the king". If you are able to give a content of value to someone, your blog would be read. This content of value could be your email with your signature or, your comment on a fellow-bloggers' blog with a link to your website. And most importantly bear in mind that valuable content can be found on the internet itself at places where normally people don't tread.
Traffic exchanges can be a very good way of getting traffic to your blogs. Check this out here.