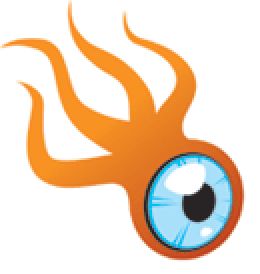 Squidoo – A traffic monster was a post that I wrote some time back. It was about a traffic generation method using the ever-so-friendly and monstrous website called as Squidoo.
Squidoo was the residence of every affiliate marketer. I should rather say that it was the residence of every internet marketer. It is one of the easiest of methods to promote anything that you wanted – your blogs, you own products, your affiliate products, you adsense revenue generating websites etc.
Are you wondering, what has happened to Squidoo?
If you have been using Squidoo, I am sure you will have received an email from them by now. The subject of the email read – "Squidoo Newflash! A policy update".
What is this Policy Update all about?
Let me explain the reason for the policy update, in the words of Squidoo itself –
We're going to double down our efforts to help you make good stuff, via education tools, newbie programs, an ever-growing Giant Squids program, and constantly developing valuable new publishing features.

At the same time, we're making the not so good stuff a little harder to create. And the bad stuff, the really useless, really wasteful pages, and especially harmful pages, those don't stand a chance here.
Though they claim that 99% chances are you might not even notice the changes, I beg to differ here.

You would indeed notice the changes if you have been active on Squidoo for some time promoting your affiliate products like weight loss etc. Wondering why? Let us first see the policy updates –
No Spam – Squidoo has always been against spam like a good netizen. So there is nothing new in it.
No more X-rated or Porn lenses – We are not in Squidoo to create X-rated lenses, so I am not bothered.
No Junk Topics from our "SquidDon't" List – This is something that I am actually interested in. Now what is it that Squidoo calls "Junk Topics" and what is "SquiDon't list". We will talk about it in details below.
A new limit on overly promotional lenses – This appears to be a confusing policy at the outset. What does it mean by "overly promotional lenses"? What Squidoo has to say on this is as follows –
If a topic has displayed enough trickery and spam and bad activity, we choose not to support it. If we find a lens on a SquidDon't topic or something very similar to it, we'll lock it.
Should I be bothered about this policy update? Yes, you should be, because your lens is sure to be affected, if you have been using Squidoo to promote your products.
Though the first two parts of the policy update will not concern you and you will hardly notice, as rightly said by Squidoo, the later two are something that you need to be concerned about.
How does this policy update concern me?
If you are an internet marketer and you have been using Squidoo to promote your products, the following two things hold good for you –
You Squidoo lenses will have quite a few links pointing to your domain name on which you have your squeeze page or, product sales page. As per the 4th policy update above, Squidoo will lock any lens that has more than 9 links pointing to the same domain. So if your lens is one that has more than 9 links pointing to a single domain, it is likely to get locked.
If you are an internet marketer, you are sure to have a few lenses on reviews or, information about the products that you are selling. For e.g., if you are promoting a weight-loss product, you might have a review page on the weight-loss product, at Squidoo. All such lenses will be locked by Squidoo. A list of such topics can be found at http://www.squidoo.com/squiddont
So these policy updates in a way will affect me as I am an internet marketer. But, I would not want to look at it the negative way.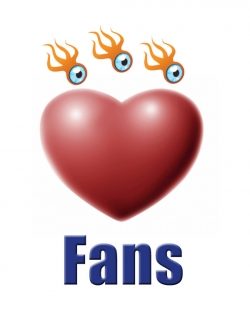 Let's take a look at it this way – there are numerous absolute rubbish and crap lenses all over Squidoo that are reviews (though you will find nothing in terms of a review in those pages). These lenses often tend to divert the information seeking internet surfers to themselves, thus rendering good informative lenses absolutely useless. These new policy updates will mean that only good quality lenses will persist and the rest will perish. So in a way, that will improve the quality of the information found on internet and if you are one who can offer good quality information, you will win the "Survival of the fittest" contest.
About the backlinks – Why should I be bothered? A good internet marketer can grab the attention of the reader with just one link in the content. Here, you still have the option of building 9 links to your website which is more than enough and which if used wisely can help you build good amount of traffic to your blogs or, sales pages.
What is the SquiDon't list?
Squidoo maintains a list of not-to-be-made lenses in their directory called as the "SquiDon't List".
This list give you a broad idea of what should be a topic that you should choose and what topic should you avoid. You will get more information on this at the SquiDon't page at http://www.squidoo.com/squiddont.
P.S. :-Read through the information given in that and you might also get a few ideas for lenses.
This effort of Squidoo is to make the internet a better place and to give people providing good information (like you and me…Obviously) an equal opportunity. Let's make the most of it.
You know what to do it your lens violates one of these policies?
It is absolutely simple. Just delete the lens or, better edit it. Editing will not take to much of your time, give the user-friendly interface of Squidoo.